Banff - Roman Gill Lyrics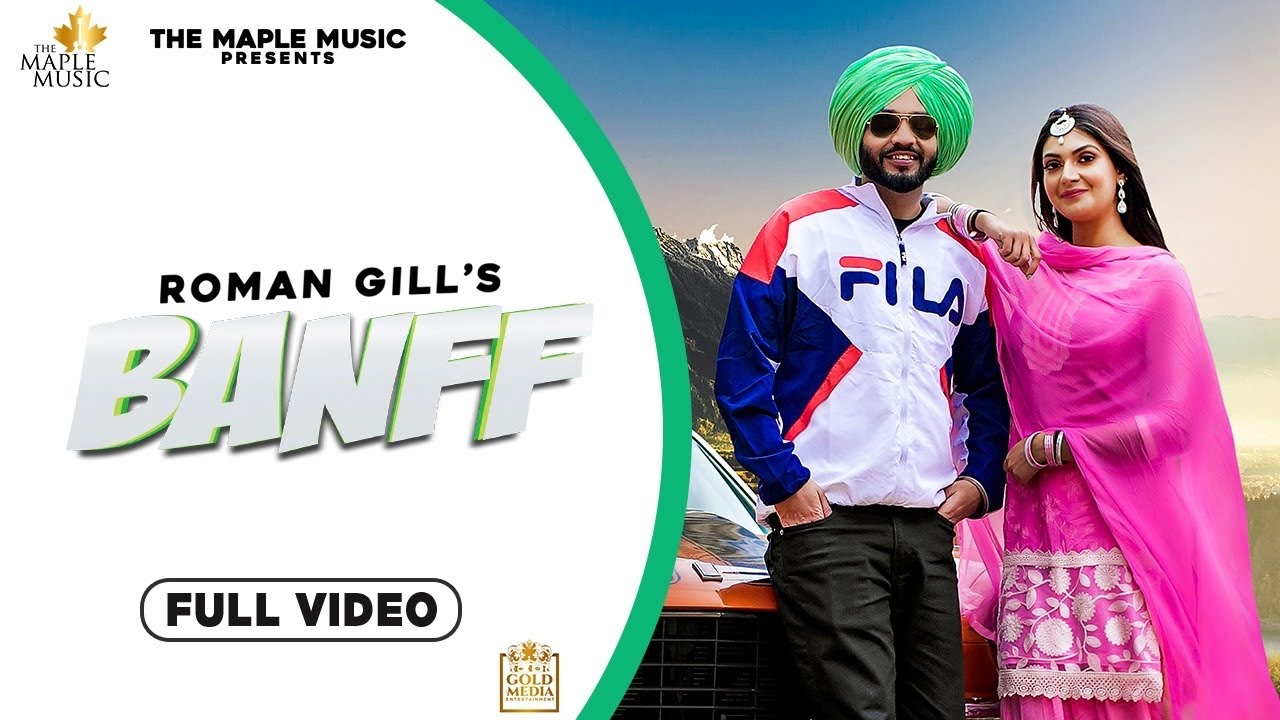 Banff Lyrics
by
Roman Gill
is the
latest Punjabi song
with music given by Jasraj Lailna. Banff song lyrics are written by Gill Boorchand and video is directed by Harry Jodan.Featuring: CM Chahal, Zorawar Brar, Rimple Rimps, New Panjabi Song Lyrics
Banff Song Lyrics
Banff tak sadde pyar de ne charche
Jattiye tu jatt de wadha de kharche

Banff tak sadde pyar de ne charche
Jattiye tu jatt de wadha de kharche
Kanna vich phabban shunehri baaliyan
Kanna vich phabban shunehri baaliyan
Paani gadwan tu suit mere akh lag ke

Weekand sohniye free hunna main
Tainu date te le jaana aaji time kadd ke
Weekand sohniye free hunna main
Tainu date te le jaana aaji time kadd ke

Dil naal dil zara mil lain de
Dil naal dil zara mil lain de
Akhiyan de vaar jehda bhed lain de
Khwaban wale fool zara khid lain de

Ek din college'on tu bunk maar layi
Ek din college'on tu bunk maar layi
Ghatda ae kujh ni class chhad ke

Weekand sohniye free hunna main
Tainu date te le jaana aaji time kadd ke
Weekand sohniye free hunna main
Tainu date te le jaana aaji time kadd ke

Dil tere utte aaya tera good luck ni
Dil tere utte aaya tera good luck ni
Tere utte hunn munde da hi hak ni
Dil sambh ke tu rakhi eh taan hunda kach ni

Tand pyar wale sadde guhde hon lag paye
Pyar wale sadde guhde hon lag paye
Rakhi mom layi tu alhade bahana labh ke

Weekand sohniye free hunna main
Tainu date te le jaana aaji time kadd ke
Weekand sohniye free hunna main
Tainu date te le jaana aaji time kadd ke

Munda gillan da ni burchan ve pind jatt da
Munda gillan da ni burchan ve pind jatt da
Bahla shy je subha da tere layi he jachda
Hunn wadh gaya agge nahio pichhe hatda
Maan rakh layi tu tere naal laayi yaari da
Rakh layi tu tere naal laayi yaari da
Dass chali ae tu kithe naina naal thug ke

Weekand sohniye free hunna main
Tainu date te le jaana aaji time kadd ke
Weekand sohniye free hunna main
Tainu date te le jaana aaji time kadd ke

Haaye
Song Credit:
Singer: Sharry Maan
Female Lead - Sukh Trehan
Music: Gift Rulers
Lyrics: Baljit
Director/Editor: Jashan Nanarh
Asst. Editor: Deep Duharia
DOP: Jason Numberdar
This is the end of Banff song lyrics. If you find any mistake in lyrics of Banff song, please send correct lyrics using contact us form.